Virus and Ransomware Protection and Recovery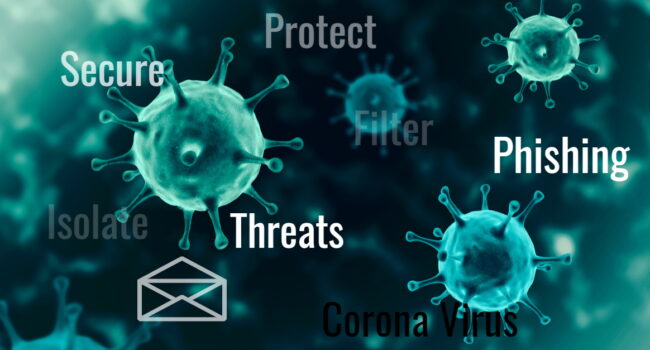 DO YOU HAVE THESE 8 KEY SECURITY PROTECTION ITEMS IN PLACE FOR YOUR BUSINESS?
REMEMBER PROTECTION IS BETTER THAN A CURE!
There are 8 KEY security protection items that every business needs to be secure and help them recover quickly from any disaster. If you have all these things in place, you can sleep safely at night, knowing that whatever the dark forces throw at you, you can get the business operational and start earning again quickly…
FIREWALL
Keeps unwanted traffic out from your business network – think of it like a doorman at a nightclub.
VIRUS PROTECTION
Scans all files and emails coming in and out for known virus threats and unusual activity. Anything detected is blocked from running and quarantined
WEB PROTECTION
Prevents your staff visiting known illegal or malicious non-business-related websites.
PATCH MANAGEMENT
Ensuring the latest security patches have been installed helps plug any security holes in the software and operating systems that you use.
SSL CERTIFICATE WEBSITE
This protects your clients and customers data when they interact with your website and complete forms with personal data on them
TWO FACTOR AUTHENTICATION
This prevents others from hijacking your email and cloud accounts, keeping your data secure.
OFFSITE CLOUD BACKUPS
This is your belt and braces and if the worst were to happen and all your files were encrypted. All your data could be recovered quickly using the tried and tested restore process.
EMAIL PROTECTION
You should ensure that all of your email is scanned inbound and outbound from your business to protect you from email born threats like Phishing and Malicious links.
RECOVERY
If your business has been HIT with Ransomware or a significant virus attack you will know exactly just how much of an IMPACT this can have to your business and the MAJOR stress this can cause…
Bluezeon has helped recover businesses Small and Large from serious infections and put in comprehensive Virus and Malware protection to prevent re-infection.
If you have been hit with a virus or ransomware infection and need help getting you back online, please contact us today.
Do not give Cyber criminals the satisfaction of getting a Ransomware pay-out!
Need to recover or clean up your infrastructure or need some help with additional protection!
Contact us today!

LET US MANAGE YOUR IT FOR YOU, SO YOU CAN GET ON WITH WHAT YOU DO BEST, RUNNING YOUR BUSINESS!